Aryeh Neier, founder of Human Rights Watch and president emeritus of the Open Society Foundations, gave a lecture on the right to protest and was interviewed by several media outlets during his visit to Spain on February 9-10, 2015.
Mr. Neier spoke with the authority earned through extensive experience in the defense of human rights and civil liberties in the United States and many other countries. A lawyer by trade, he has founded, directed and presided over numerous prestigious organizations in defense of rights and civil liberties, such as Human Rights Watch, the American Civil Liberties Union, the Open Society Foundations, the Committee to Protect Journalists, Article 19 and the Media Legal Defense Initiative.
Police accountability
In his lecture, he stated clearly how crucial the right to protest is in the correct functioning of a democratic system: "Peaceful protests have played a decisive role in transforming many countries." He called these types of protests "instruments of ongoing dialogue between citizens and political power." Moreover, he stressed the fact that these demonstrations and protests "are the only instrument that normal people can use to take their demands to the government, while large business groups like lobbies, for example, do have other ways."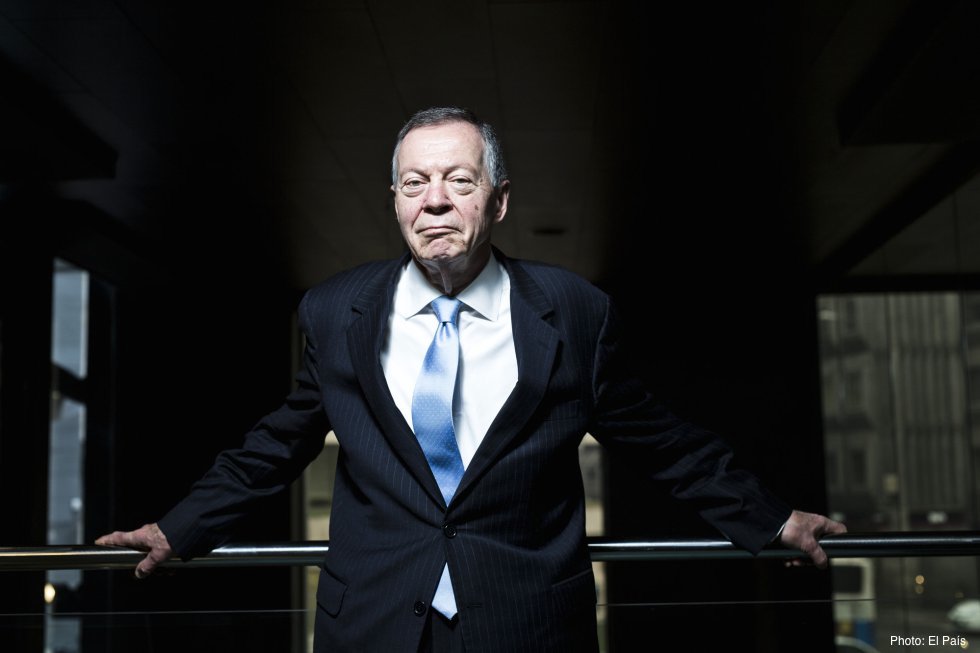 Public protest
According to Mr. Neier, the only limitation the law can impose on the right to protest arises when violence is a concern. If there is violence, demonstrators lose legitimacy and their demands are not likely to be supported by the public at large. Additionally, violence "serves governments so that they can criminalize movements and justify their restrictions."
Furthermore, he emphasized the importance of being able to monitor police action during protests to prevent—or, if needed, report—possible abuses: "Citizens must also be able to monitor the way the authorities react and have observers poised to see what may occur; if the police overstep their bounds, these people must be able to record it and police officers must be identifiable." In this regard, he found it extremely grave that the new law envisages the imposition of fines on those who take or disseminate photographs of the police.
Legal fees
Mr. Neier also pointed out that a government that seeks to curtail freedom of assembly and expression, as the Spain is attempting to do, in fact lacks confidence in itself and its policies: "A government that behaves like this is a risk for every democratic society. It tends to act arbitrarily, without thinking about what it is doing, and in the end, it just creates more problems," he stated. "Inequality is increasing and this has a bearing on the rise in protests. And this, in turn spurs the adoption of measures restricting freedom of expression. […] Governments restrict protest when there is increasing evidence of dissatisfaction toward their policies. They try to restrict these rights at an early stage to prevent the growth of groups that oppose them."
Aryeh Neier also had the opportunity to express his opinion on other measures in Spain, showing special concern about the introduction of judicial fees: "To me, the worst thing is the introduction of these judicial fees. What they are basically saying is that justice is not for all, but only for those who can afford to pay for it without getting any of that money back. There are other places where you have to pay fees, but in all of the cases I know, you are refunded those fees if you win the case. Even if you lose, if the court deems the case was not frivolous, you also get the fees back. The only legitimate grounds for imposing judicial fees is to discourage frivolous lawsuits and not burden the state or tax payers with unnecessary expenses. But the idea of making justice into something you have to pay for is a total mistake in my book; it's like paying for the air that you breathe."